About us

We are Rianne and Linda, sisters with the same hobby.

My name is Linda de Jong and I live together with Derk and our 2 kids in Beusichem, a small village in the middle of the Netherlands.
Together with my parents I have a dairyfarm.

In 2005 I fall in love with the Toller, and in 2007 Caya came in my live. Caya learns me a lot. We did different dogsports, but hunting we loved the most. Caya was our very best practical hunting dog. She retrieved everyting with drive and pleasure. It was so nice to work with her.
With Caya is all starts.

The first Red Glory litter was born in 2010.

I'm a member of the

Nova Scotia Duck Tolling Retriever Club Nederland , the German Retriever Club and the Swedisch Tollerclub.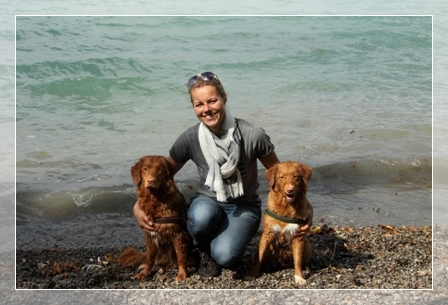 My name is Rianne de Jong, together with Brent I live in Culemborg.